Every project is different and needs a creative solution; a collaboration between Architect and Client. We believe that buildings are about people and place and make that the focus of our design process. Every project we take is bespoke and created around its occupants, and the landscape it inhabits.
Buildings of quality have the power to enrich and inspire its occupants; we are passionate about creating buildings which are light filled, beautifully crafted and thoughtfully designed. MTJA was set up by Micah in 2012 and is now a vibrant practice working across Ireland and the UK on a wide range of projects.
We provide a full architects services from concept design, through planning to building control, and on site works and certification. We have a passion for low energy sustainable design and have expertise in renewable technologies, and alternative building techniques such as Cross laminated timber panel construction. We will work with you to create a building which meets your brief and budget.
We take on projects of varying scales from extensions to new builds, conversions and office/shop fit outs. We love to get involved in projects across Ireland, North and South and also across the UK.
If you have a project you would like to talk to us about, please click the contact link and send us a message or give us a call.
Micah Jones - Principal Architect
Micah Jones graduated from the University of Ulster in Belfast. Micah completed his Master of Architecture there before he studied for RIBA part 3 in 2011 at Queens University Belfast. Before establishing the practice Micah worked in several practices in Northern Ireland and abroad, including award winning practice twenty two over seven and Dok Architecten in the Netherlands. Micah T Jones Architect is registered with the Architects Registration Board (ARB) and is a chartered member of the RIBA & RSUA.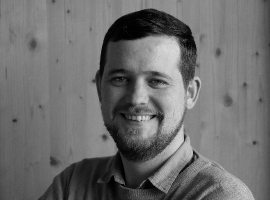 Adrian McCann - Architect
Adrian joined the practice in 2016 having completed his Part 1 & 2 at the University of Ulster Belfast. Adrian has worked in a number of practices in Northern Ireland and brings a wealth of knowledge and experience to the team. He is now a fully qualified Architect registered with ARB.
Elaine Jones - Practice Manager
Elaine joined the practice in a part time capacity in 2018 to ensure the smooth running of the office on a day to day basis.